I love watching movies with original music. When i watch a movie i find myself typically unable to forget the groovy tunes that were played, and these jams find their home in one of my playlists! So here are some of my favorite Movie soundtracks and fictional bands!
Stillwater/ Almost Famous(2001)
First off, this is my favorite movie! I cried the first few times I saw it, but its such a feel good movie that doesnt leave you hanging! The overall soundtrack which features hits such as Elton John's Tiny Dancer, but the original sound of the fictional band Stillwater is amazing! Not to mention leadman Russel is super dreamy. Especially since he's serving those George Harrison 1969/1974-5 vibes!
Maxwell Demon and the Venus and Furs/Velvet Goldmine 1998
This movie has the best original Soundtrack i've ever heard! Based loosely on David Bowie, Maxwell Demon sure knows how to spit out a catchy tune! The soundtrack also features Lou Reed, T. Rex and other artists.
Hedwig and the Angry Inch/ Hedwig and the Angry Inch 2001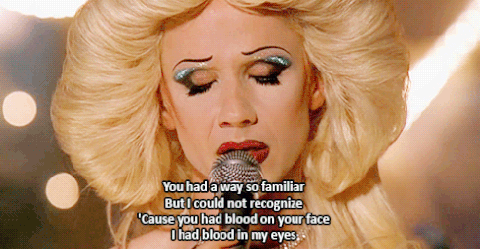 This movie centers around Hedwig, the victim of a botched sex change who really knows how to rock! The soundtrack features loads of catchy tunes by Hedwig and her band the Angry Inch!